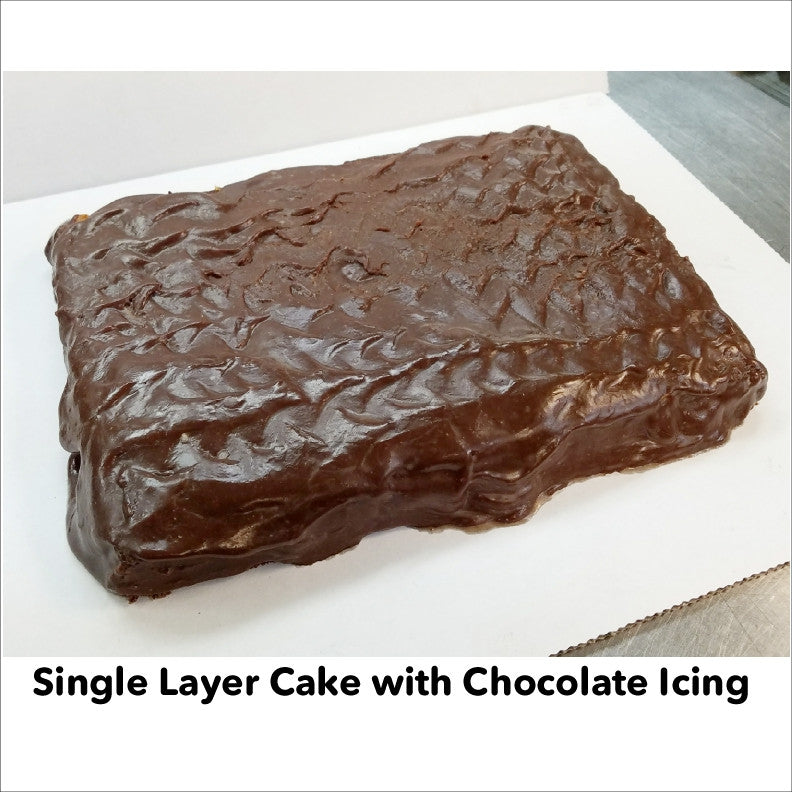 Celebration Cake (4 Days advance notice required)
Regular price $69.00 Sale
A Celebration Cake for Birthdays, Anniversaries or just because you are having friends over.  Only available for local pick up from the bakery in Northridge, CA. Must be ordered at least 4 days in advance. Please order the cake as a single item on an order. Please order any other items needed for your event on a separate order.
Since most people who order this cake are on a Keto diet our default option is made with Monk Fruit/Erythritol and non bitter stevia M sweeteners.  For those who prefer coconut sugar there is an option made with just low glycemic coconut sugar.
The recipe  is the same as the Hazelnut Chocolate cake bars just in a large format for home cutting. 
For cakes that need writing on top please choose the option for writing and put the exact words needed including correct lower and upper case lettering and punctuation in inverted commas in the notes area at the bottom of the order. For example "Happy Birthday BIG John!"  Writing will be done in cocoa butter sweetened with Birch Xylitol.